Our centrifugal compressors could be supplied with electro motors as well as turbines, equipped with complex control systems in order to meet projects requirements in various pressures, capacities and powers. 
The maximum pressure for these compressors could be 200 bar and the maximum suction capacity could be 480,000 m
3
/hr.
There are many dry gas seal configurations based on their application:
Signal seal
Tandem seal – Broadly used in the petroleum industry 
Tandem seal with buffer gas
Tandem seal with intermediate labyrinth
Double opposed seal – Used when the processed gas is abrasive
Our integrally geared compressors use the advantages complexed gear technologies to serve wide ranges or application with high degree of flexibility.
The integral gearbox consists of a bull gear and high speed pinions, with a single-helical gear mesh.
 
Casing:
The gearbox casing is horizontally split. The low part is fixed to the baseplate and the compressor stages are fixed to it. The gearbox casings can be either cast or fabricated.
Gear meshing:
The gear unit can be rated in accordance with API Codes. The toothed portion of pinions is integrally forged with the shaft. The bull gear is shrunk in the low speed shaft.
Shafts:
The shafts are sized to transmit the gear rated power within the stress limits of API Codes. They made of one-piece, heat treated forged or hot-rolled alloy steel, and the entire length of the shaft is machined. Oil & Gas will take complete responsibility for the lateral and torsional analysis of the entire train.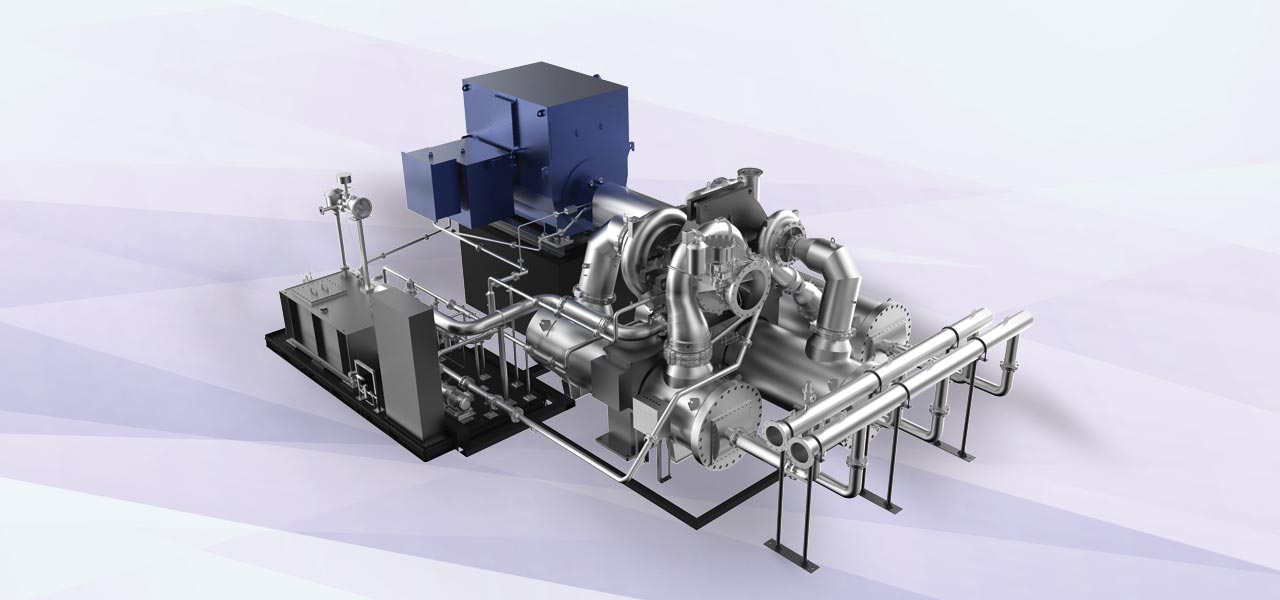 Advantages
Highest Efficiency Comparing To Other Types Of Compressors
Oil-Free Outlet Air Without Any Auxiliary Equipment
Lowest Maintenance
High Quality Outlet (Without Oscillations In Discharge Pressure)
Capable Of Running Continuously For Long Periods Of Time