HRN-11 Type Nozzle Are Designed For Extremely High-Flow Public And Private CNG Fulling System. Applications Include Quick-Fill Self – Service Fueling Of Cars. Type HRN-11 Is Very Light In Weight And Therefore Easy To Operate. It Has A Guide Bush To Protect The Vehicle Receptacle And An Integrated Swivel Design Located At The Operation.
HRn-11 Type CNG Offers High Safety Standard For The Operation. The Nozzle Remains Connected To The Receptacle Until The Gas Between Inlet Valve & Receptacle Is Depressurized. 
To Archive Optimum Performance It Is Recommended That The NGV1 Receptacle Be Used With The HRn-11 CNG Fueling Nozzle.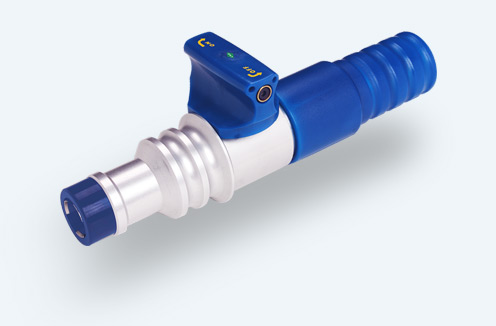 Ergonomic DesignOn Simple And Convenient Motion Ensures Connection And Dispensing By All Users. Insulated Jacket Protects Operators Hand.

High Flow / Fast FillProvides Quick Fueling Of Medium Storage Vehicles. Internal Seals Are Designed For Fast – Fill NGV Fueling.

Durable ConstructionHeavy-Duty Brass And Stainless Steel Construction Provides Corrosion Resistance In The Harsh Refueling Environment.

Individually Lack Tested And Inspected With Traceable Serial Number.